Post-rock music is having the most wonderful year so far. Parisian post-rock outfit LOST IN KIEV returns with their long-awaited third album and most astounding work to date, Persona. The album debuts on April 26 and is being released by the formidable Pelagic Records.
"Persona" sees Lost In Kiev further expand their own idiosyncratic take on cinematic, contemporary post-rock. "The main challenge with this record was how to write more direct and shorter post rock tracks with the same intensity as our previous, longer compositions", guitarist Maxime Ingrand explains, "and also finding the right balance between traditonal post rock, the addition of synths and machines and the texts for the film".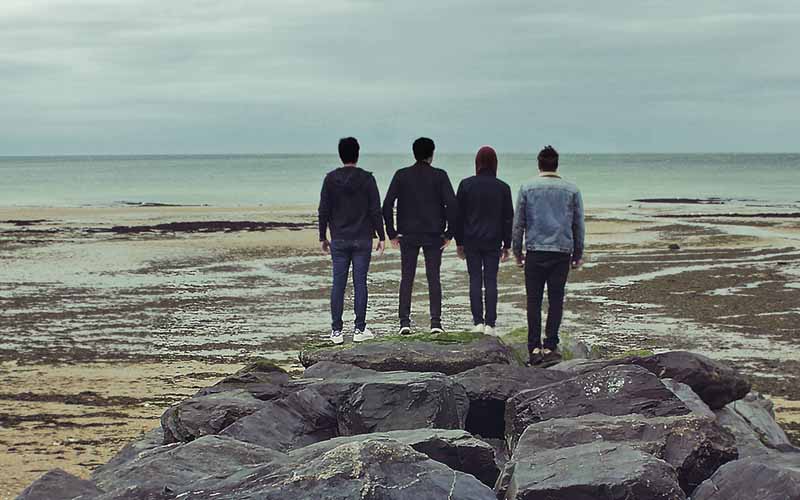 Commenting on the video Yoann adds:
"Persona evokes the creation of a new intelligent being, similar to ourselves, created by a robotics company. The human resemblance is so impressive that we can say that it is the "spark of a new world'.
Tracklist:
1. Persona
2. Lifelooper
3. The Incomplete
4. XM3216
5. Pygmalion
6. Mindfiles
7. Psyche
8. Thumos
9. Mecasocialis
Follow Lost In Kiev:
Facebook  |  Bandcamp  |  Instagram