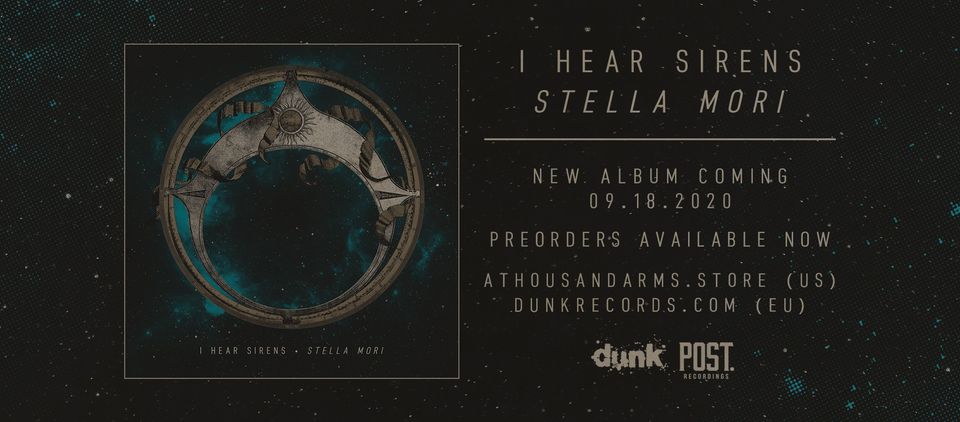 When one considers the American post-rock bands that emerged at the outset of what would become the modern era of the genre, the moment when a once fringe experimental form transitioned into a recognized faction of contemporary alternative music, there are only several still active today. Salt Lake City's I Hear Sirens are a member of that circle, having released their debut EP in 2007, followed by two LPs including 2013's Between Consciousness and Sleep, an album that has achieved a place of high regard with fans. However, the moment of their greatest acclaim has since stood as their culminating statement. But now their highly anticipated new record Stella Mori marks the continuation of their inspired exploration into instrumental music and its power to foster emotional release, invite reflection, reward vulnerability, and become the artistic abstraction of a limitless number of interpretations for each individual listener.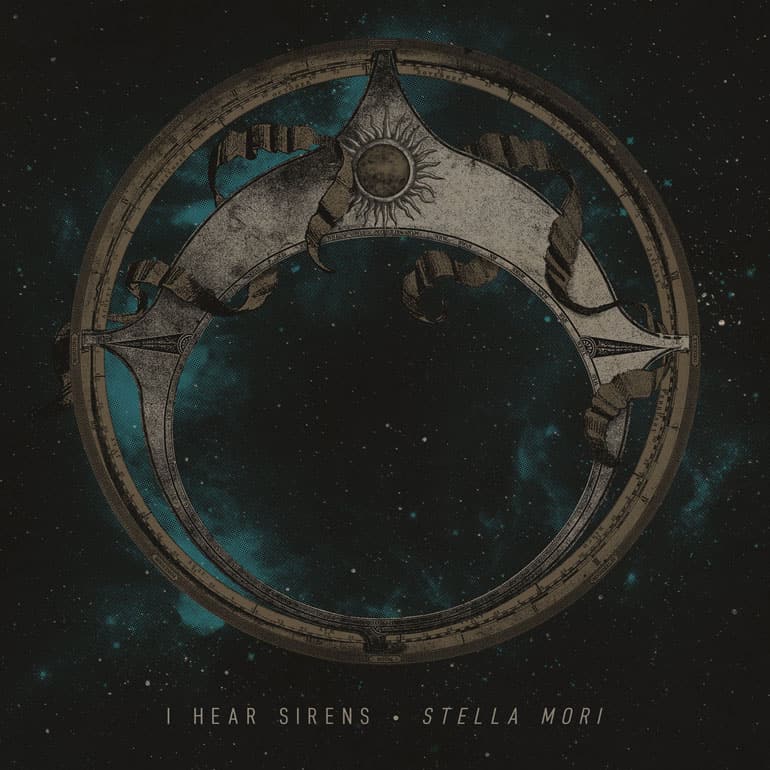 For the band themselves, Stella Mori represents a spectrum of ideas and emotions that spans widely, touching upon seven years-worth of experiences – triumphs and failures, pain, loss, regret, frustration and the constant search for balance, for those people and moments that keep us moving forward. In many ways it's about the ever-present struggle between dreams and reality that characterizes all of our lives. There is the exciting whimsy of our aspirations and the sting of never reaching those heights, the allure of nostalgia clashing with the necessity of acknowledgement, and the eventual recognition of romanticism's numerous traps. But like the titular dying star transforming into a planetary nebula, the greatest beauty comes with the shedding of a previous life. At its core, Stella Mori is about rebirth, and that moment when you've sent off past troubles and come to terms with the future, when all that's left is the celebration of each moment.
After a period of seven years that featured its fair share of uncertainty and insecurity, Stella Mori shines as I Hear Siren's most accomplished and mature work to date, a record built not only to serve a myriad of emotional contexts, but to celebrate them. There is apprehension and solitude in the quieter moments, tension and anticipation in the carefully climbing build-ups, victory and vitality in the dramatic peaks, and all of these things are powerful and essential in their own right. No one component could stand as tall without the others, and this integral cohesiveness speaks to the themes the band is seeking to explore. Stella Mori stands as a statement of both perseverance and internal unity, of finding alignment in a world that seems intent on dividing and conquering our spirit. It is an album that explores death through many lenses, but in a manner that regards the subsequent renewal with a reverence that supersedes the finality. It is, after all, something of a rebirth for I Hear Sirens, marking a joyous occasion for fans and band alike and providing a guiding principle with which to navigate the record's subtly shifting tones.
– David Zeidler | Dunkrecords
Tracklist:
1. Orsus
2. In Tenebris
3. Ad Caelum
4. Broken Crowns
5. Oblivion
6. Burden of Memory
7. Rise + Fall
8. Stella Mori
Follow I Hear Sirens:
Facebook  |  Bandcamp  |  Instagram