UNFORGETTABLE

EXPERIENCE & MEMORIES
SINCE 2013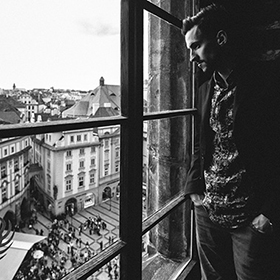 ---
ABOUT
POST ROCK COMMUNITY
EM

CO-FOUNDER/EDITOR
I am Em, the creator and admin of the Post Rock Community where I have spread love for post rock and all the sub-genres of this amazing music since 2013. It started small but thanks to you and our common love for post-rock music it grew fast. Post Rock Community connects talented artists with music lovers around the world by writing profiles, reviews and publishing great new songs in regular playlists and mixes. My mission is to support young and older artists and bands, and share new music to the post rock lovers as well.
We welcome submissions and recommendations.Contact page
Thank you to so many of you for sending your music, regularly following us and in general helping to make it possible to do what we do for 8 years now! If you want to donate to our efforts, any donation is helpful. For truly independent music sites like Post Rock Community, we rely on donations so that we can keep featuring artists and bands. Your donation will help us cover our various hosting and security costs, boosting our social platforms and possibly allow us to draw a modest income.
---
Donate via Patreon
Become an Post Rock Community Patron via the Patreon platform with a small ongoing monthly donation.
PATREON
---
Donate via Paypal
You can make a one-off or recurring donation via PayPal by using this link. You don't need your own PayPal account.

Thank you in advance!
---
We appreciate your help in promoting the site on the web, sharing it with friends and whatever else you can think of. We don't make any money doing this, so your volunteerism, if you will – like adding any post from Post Rock Community to Twitter, Facebook, Reddit, Instagram and linking to PRC from your own site, etc, are all very appreciated.
You can also follow us on our social network sites and share it with friends.
---
At Post Rock Community, we are always on the lookout for new contributors to help us with writing features and reviews. We always have new and exciting projects opening up that you can get involved with. But here are a few things you should know.
Post Rock Community is not a pay-for-work website. As much as we would love nothing more than to pay all of our editors, staff writers, and photographers for the immeasurable work they produce for us, this website has always been and likely will be for the foreseeable future a volunteer enthusiast-run website. This is non-negotiable, so if being paid is a requirement for you, do not bother submitting your material to us.
If you are interested in getting involved with Post Rock Community as a contributor, please drop us a line.Contact page