In Two We Break is a melodic post rock duo that hails from central Connecticut.
IN the beginning there was a simple idea: Where can our artistic avocations lead us.
So we TWO well-wishers started whittling away at finding the ghost tones in our sonic universe.
WE are a pair of zealots who believe that the journey is far more important than the finish;
Who compose what we hear and are not afraid to BREAK tradition.
John Lewis Bosh handles "all things strings". He is a self-proclaimed metal head with a Americana solo record under his belt. Tonally, John takes a different approach to the genre using a seven string guitar which is traditionally thought of as an instrument for much heavier genres. "When we were considering keeping the group to only two people, I had to change my mindset and approach to the guitar. I can't lean on a bass player for low end and we can't thicken up the songs via someone else, so having the option to expand our soundscape was an easy decision."
Jimy Soprano is the other half of the duo playing drums. Jimy brings a very technical approach to the rhythm side of ITWB. "In a duo, it's a very simple decision: Play with the melody or play against it; Strengthen the song or deepen it."
Gaining a unique sound wasn't difficult with their two varying influences outside of the post rock genre. These two are not afraid of what people say about their music. "In a genre where most artists make every attempt not to be labeled, we welcome it. It's inside of the post rock label that we hope to find our voice and we are happy to understand the style elements of a genre enough to be included in it.
"Most important to me is having melodies you can remember along the way and that will take the listener for a ride." says John Lewis. "Once the melodies are constructed, Jimy is great at controlling the long arches and making the songs take shape."
We had talked about doing something musically for over 8 years before we ever got together to play our first note. In 2015 they decided that it would be easier if they created a studio together in what became the catalyst for ITWB. "We wanted to carve out a place so we could create our audible art together. This project comes down to two close friends who want to spend quality time with each other despite busy lives filled with distractions.
At the heart of In Two We Break is the wanton coalescence where the journey is far more important than the destination.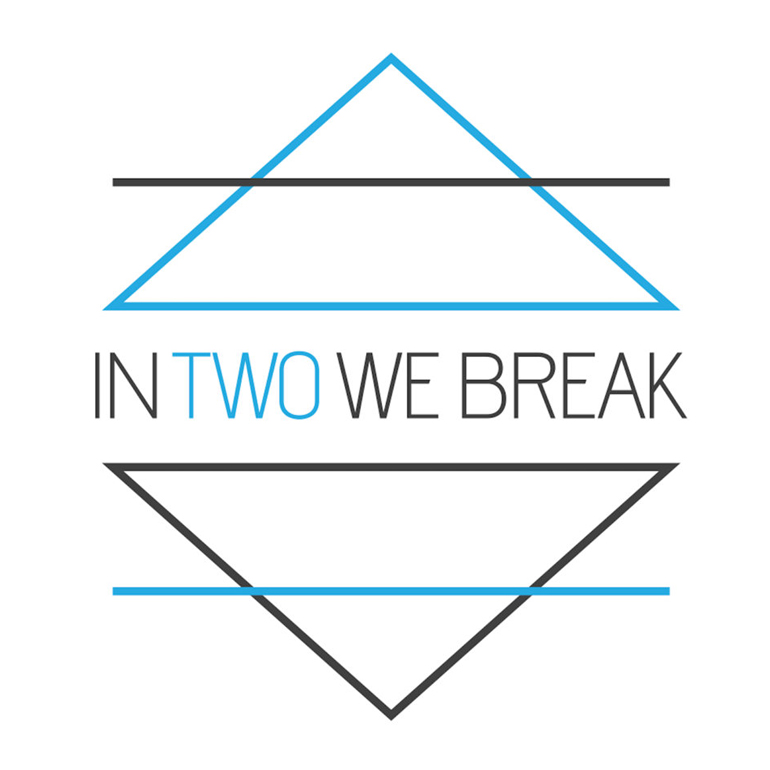 Tracklist:
1. Mind Against You
2. Sotto Voce
3. Law of Club and Fang
4. Everyone Within Moments
5. Prevailing Winds
Follow In Two We Break: