Long-running post-rock greats God Is An Astronaut released their new album Epitaph on April 27 via Napalm Records pre-order. The music on this album came from a sad, tragic place. As the band tells us,
"The inspiration behind this album is about our seven-year old cousin who died under tragic circumstances. As a family, it's been very traumatic and left us personally feeling a sense of helplessness, despair and dread over this tremendous loss. The music was our way of dealing with this."
Twin brothers Niels and Torsten Kinsella are joined on the album by long-time drummer Lloyd Hanney, while Jamie Dean, Jimmy Scanlon and Brian Harris guest on the follow-up to 2015's Helios / Erebus. They  add that it's their most personal album compared to any other album they've made. "Its objective is not to transport you away but to bring you to the moment." Production-wise, they went for a vintage approach. "We wanted to keep the album dark and the sounds more lived in. We decided on analogue mastering so it's more reminiscent of earlier records rather the current trend of loud polished glossy records," they said.The cover artwork was  created by French artist Fursy Teyssier, who leads the band Les Discrets and used to play in Alcest.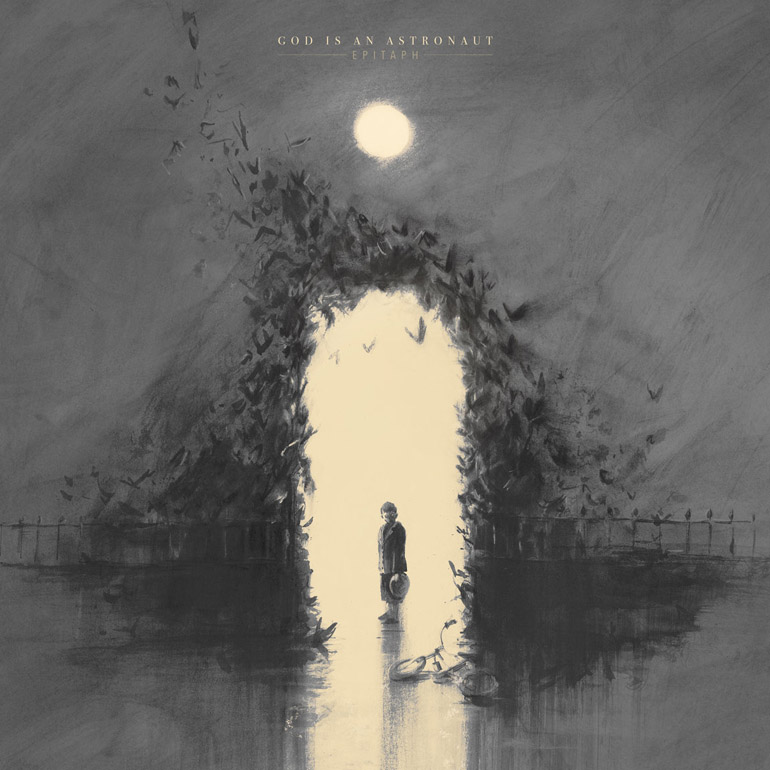 "Epitaph" video:
Niels and Torsten say of the new promo: "We wanted the video to capture the horror, overwhelming grief and the dark reality of an untimely death.
"The whole album including this song reflects on different perspectives of the dark reality of untimely death. This song touches directly on everything from childhood innocence (vulnerability) to the moment you are given the shocking news, to the aftermath of overwhelming grief that faces a family over a tragic loss," the band adds.
Teaser:
Tracklist:
1. Epitaph
2. Mortal Coi
3. Winter Dusk/Awakening
4. Seance Room
5. Komorebi
6. Medea
7. Oisín